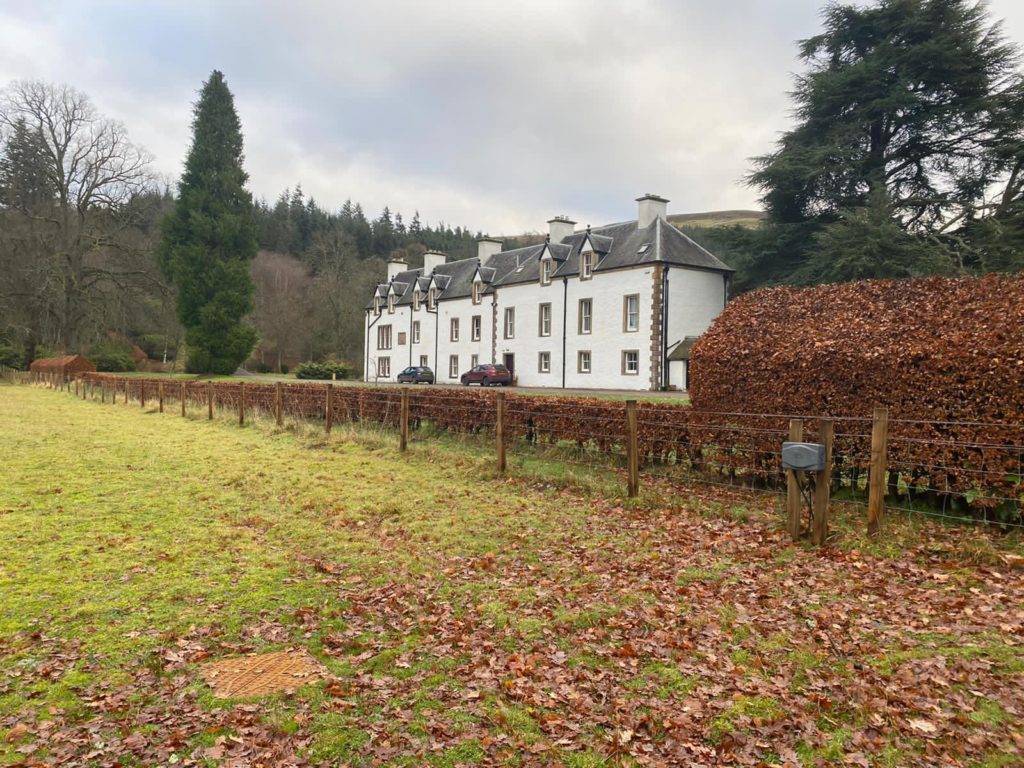 Ability energy were tasked with installing a full, energy efficient heating system into a 17th century house and associated out buildings. The 3 story stone built property incorporates a 6 bedroom main property, 2 bedroom flat and external 3 story pavilion. A further renovation of a stable into a domestic dwelling due to start next year has also been included within the design.
The buildings were heated with a mixture of electric panel heaters and electric UFH mats, supplemented with wood burning stoves. Due to the operating costs the heating was rarely used.
Following full heat load calculations and a consultation period with the customer a full heating system was installed within the building using a mixture of radiator types, traditional column radiators in the public spaces, standard panel heaters in bedrooms and fan assisted radiators where heat loads were highest. 6 temperature controlled zones have been included each one has a programmable room thermostat to allow areas to be operated as required or put in "frost protect" if not being used
Initially a 3 phase ground source heart pump solution was proposed but as the cost of installing a 3 phase supply to the building was prohibitive Ability Energy returned to the drawing board and designed a single phase option that would meet the heat load. Following permission from the DNO, 2 large single phase supplies were installed to the plant room where 5 Warmflow GS16 ground source heat pumps were installed to provide 90kW max output. These units were chosen due to the reliability and performance Ability Energy have experienced when using these units and adaptability of the Inverter driven compressors that can accept external controls. The control panel installed allows complete linear operation from 4.5kW – 90kW so the heat load can be precisely matched to maximise efficiency.
The UK's first Cascade, Groundwater, Open Loop system using Warmflow, Single Phase Ground Source Heat Pumps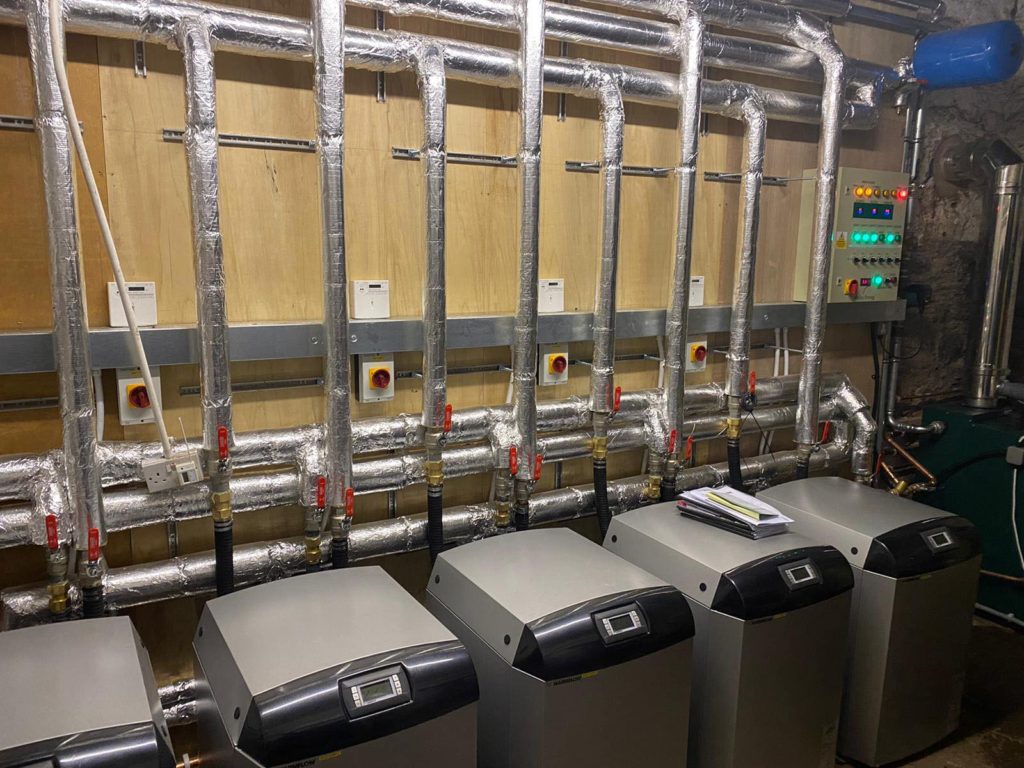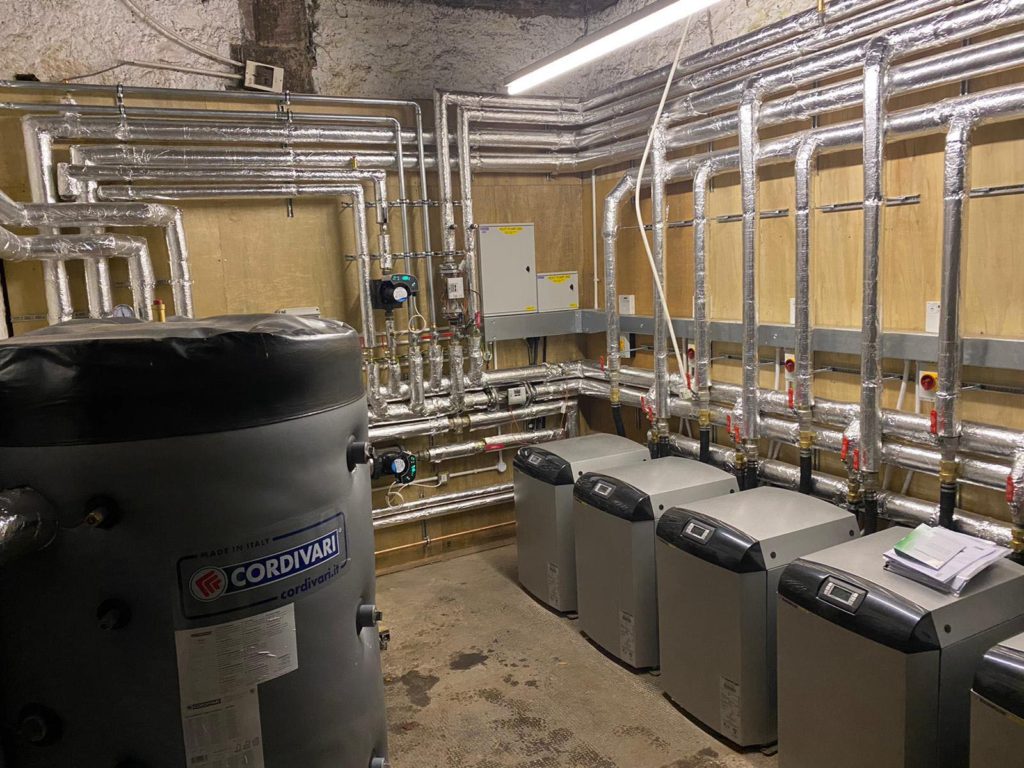 Heat for the heat pumps is provided by a ground water pump installed within a sump located outside the plant area. The sump collects water from the surrounding area and provides the 11m3 per hour of flow required at maximum output.
An Oil boiler with 1200 litre oil tank has been installed that can operate to either "Top up" the heating or provide a backup if required.
The system temperatures, energy input and heat output can all be monitored by the control system. Heat metering has been installed allowing the customer to collect the Renewable Heat Incentive (RHI) which is estimated to be around £11,500 per year for 20 years.